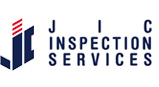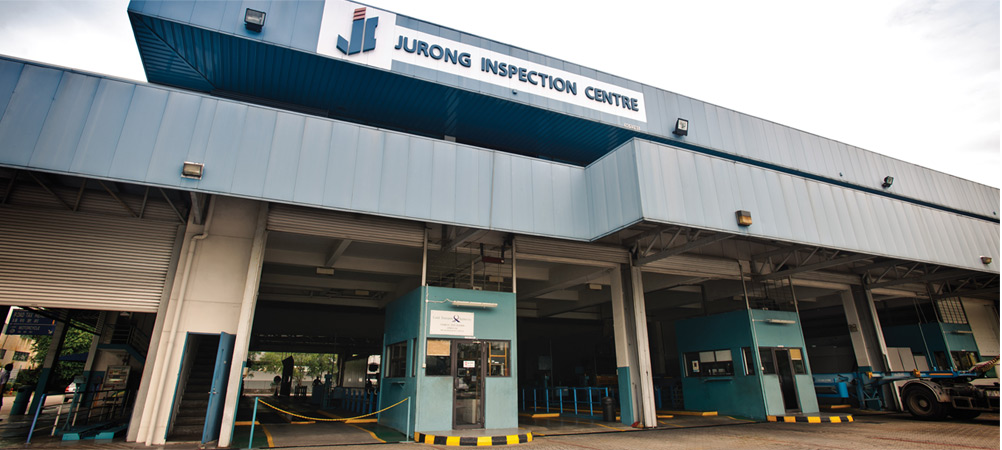 About VICOM and JIC Inspection centres
VICOM and JIC inspection centres offer only the highest standards in services pertaining to vehicle inspection. Being the first in the world to employ a computerised and integrated vehicle inspection system more than 30 years ago, our experience and professionalism provide our customers with peace of mind as we ensure the road worthiness of their vehicles. With over 500,000 vehicle checks conducted at our centres annually, and with car evaluations at 30,000 and counting, VICOM is the premier one-stop inspection service provider in Singapore.
VICOM Ltd is Singapore's leading provider in technical testing and inspection services. A pioneer in vehicle inspection, we were incorporated in 1981 and publicly listed on Singapore's stock exchange in 1995. Since then, we have greatly expanded to provide a comprehensive range of inspection and testing services in fields including mechanical, biochemical, civil engineering and non-destructive testing, in both Singapore and the region. VICOM constantly stays on the cutting edge of testing and inspection technology. Since its inception, VICOM has been winning prestigious awards and accreditation for our service excellence and business practices.
The VICOM Group is a subsidiary of ComfortDelGro Corporation Limited, the world's 2nd largest transport company. It comprises VICOM and JIC Inspection Centres and SETSCO Services. These centres are all located at convenient locations throughout Singapore.
Recognised for our service quality and efficient business practices, our expertise has also extended abroad to countries in Asia and the Middle East. As early as 1985, we were consultant/adviser to OMACO of Saudi Arabia and helped set up inspection centres there. In 1995, we offered consultancy services to MCM (Malaysia) and also Bangladesh. In 2003, we were jointly involved with ATB Services in the vehicle inspection project for Land Transport Department of Brunei.
We are committed to service quality and continually strive to provide our customers and shareholders with consistent results. We constantly innovate, taking advantage of cutting edge technology to improve and expand our services. We are committed to being a good employer and corporate citizen, endeavouring to nurture talent within the organisation and to protect the environment. In all things, we do our best at preserving the harmonious relationships we enjoy with our customers, our shareholders, business partners and the trade union.
SETSCO forms VICOM's non-vehicular inspection and testing arm. SETSCO provides testing, calibration, inspection, consultancy and training services to the aerospace, marine and offshore, biotechnology, oil and petrochemical, building construction and electronics manufacturing industries. Its services include quality assurance testing and evaluation of building materials, structural and chemical analysis, food and microbiological analysis, environmental monitoring, amongst others. One of its recent developments is the setting up of SETSCO Aerospace Testing Centre (SATC) in November 2006. It provides a comprehensive range of non-destructive testing of aircraft components. SETSCO's advent into the aerospace industry has been duly validated, as demand has been strong with many top local and foreign companies utilising our services.
"Personal Data Protection Policy"
VICOM Limited ("the Company"), including its subsidiaries, is committed to respecting the privacy of every individual and adhering to the Personal Data Protection Act 2012, Singapore ("PDPA") when conducting our businesses. Click here for the full version of the Personal Data Protection Policy.

Our Core Values
VERSATILITY - To be able to adapt to changing environments, always staying ahead of the curve and inspiring creativity.
INTEGRITY - To uphold the values of integrity and honesty, conducting our affairs in a manner consistent with the highest ethical and professional standards.
CARE - For all our stakeholders
our customers by putting their needs and requirements first
our business partners and regulators by keeping lines of communication open at all times
our staff by fostering a safe and conducive environment for growth and development
our community by enhancing the welfare of those in need.
OWNERSHIP – Of all that we do – by pursuing professionalism, excellence and ensuring responsibility for all our actions.
MERITOCRACY - To be fair and objective, always recognising and rewarding good performance.

Our Vission
We aspire to be the preferred provider of vehicle inspection and testing services.

Our Mission
To enable Safer and Greener motoring and provide professional testing services to our customers.