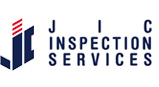 How often should I send my car for inspection?
Please click here for the inspection schedule for all vehicle types.
How do I go about the vehicle inspection process?
You just have to drive your vehicle into the correct lane (pertaining to your vehicle type), and proceed to pay for the inspection at our cashier. Our inspector will take over your vehicle and drive it through the inspection lane. At the end of the inspection, you will be awarded the inspection certificate (subject to passing); otherwise you will have to return for a re-inspection. For details on the inspection process, please look here
What documents do I need to bring for the vehicle inspection?
You have to bring the inspection notice mailed out by LTA. If you have misplaced your notice, you can just inform our inspectors of your situation and we will carry out the necessary procedures to ensure your car is due for inspection.
* Notification is sent via the post to the registered owner of the vehicle when it is due for inspection
How much do I need to pay for the inspection?
Please look here for details of the price list
Are there any discounts applicable to inspection services?
Yes. NTUC Union members get to redeem 3 LinkPoints for every $1 spent. Please note that this promotion only applies to private cars and motorcycles owned by members.
How long is the inspection process?
Inspection process for petrol-driven vehicles: no longer than 15mins. Inspection process for diesel-driven vehicles: no longer than 20 mins, due to the additional Chassis Dynamometer Smoke Test.
Do I have to book an appointment for inspection?
Prior appointment is not needed.
Do I have to drive my vehicle through the inspection lane myself?
No, you do not have to do so. We have trained and experienced inspectors to take over the vehicles before your vehicle enters the inspection lane. Also, the fact that our inspectors are more familiar with the inspection process and equipment facilitates for a faster inspection process and consequently less waiting time for our customers.
I am driving a weekend / Off Peak car. What is the inspection procedure required?
Besides the mandatory road worthiness inspection, all weekend or Off Peak cars are to undergo the number plate seal inspection every year.
Can I renew my road tax at your centres?
Yes, please produce your valid and original insurance certificate, road tax renewal notice and valid inspection certificate (if required) at our road tax counters. Payment can be made via cash, NETS, cheque (payable to LTA) or DINERS card.
Can I pay my road tax if I did not bring my insurance cert?
If your insurance agent has updated your insurance record to the LTA system, you don't have to produce your original and valid insurance certificate. Otherwise, it is compulsory that you produce the original and valid insurance certificate. You can call 6458 4555 to check the status of your insurance coverage by providing our cashier with your vehicle number.
My IU is damaged. What do I do?
You may proceed to have your IU checked at any JIC inspection centre (open from 8am to 5pm, Mondays to Saturdays)
Does my IU come under warranty when I purchase it?
Every IU comes with a five-year warranty period starting from the date of purchase.
Besides vehicle inspection, what other services does JIC provide?
We provide related services like road tax renewal, motor and general insurance, evaluation of used cars, amongst others. Please look here for the comprehensive list of services.
What exactly is the Car Evaluation service?
We provide the Car Evaluation service to help used car buyers ascertain the external and internal condition of used cars they are interested in buying. We have different evaluation standards to cater to the various needs of our customers. For more details, please call 6458 4555.
What is Chassis Dynamometer Smoke Test?
The Chassis Dynamometer Smoke Test (CDST) is a mandatory test for all diesel-driven vehicles. Implemented island-wide since January 2007, it is designed to measure the exhaust emission standards of diesel-driven vehicles.
Black smoke emission from diesel-driven vehicles causes serious air pollution. It can also cause health problems such as lung disease and respiratory disorders. The National Environment Agency (NEA) has introduced emission standards for diesel-driven vehicles and ultra low sulphur diesel to reduce emissions from new diesel vehicles to improve air quality and protect public health.
As of 1 January 2007, it has become mandatory that all diesel-driven vehicles undergo the CDST as part of their periodic inspection process
Vehicles designed to meet NEA's emission standards are better designed and generate less pollutants. Notwithstanding this, diesel vehicles can still emit black smoke if they are not properly maintained. In order to keep emission from in-use diesel vehicles in check and to ensure that vehicle owners reduce smoke emission through proper servicing and maintenance, NEA requires vehicles that are caught with excessive black smoke emission to undergo the Chassis Dynamometer Smoke Test (CDST) at all of VICOM's inspection centres (except JIC (Jurong)).
Please note that this enforcement inspection only pertains to vehicles in violation of emission standards set by NEA. All of VICOM's inspection centres are capable of conducting CDST as part of the periodic inspection for diesel vehicles.
Why do I have to send my vehicle for inspection?
All vehicles driven on Singapore roads are required by law to undergo a road worthiness inspection process to ensure that they are environmentally-friendly and do not become safety hazards to others on the roads.
What is JIC's Personal Data Protection Policy?
Click here for the full version of the Personal Data Protection Policy.