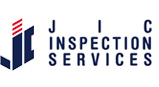 Back to Services
In-vehicle Unit Service
JIC is appointed by the Land Transport Authority as a commissioning centre for In-vehicle Unit (IU) services. Installations, checks, replacements and transfers of IUs are available at both JIC inspection centres.
Useful Information
1 Cost of a New IU
Each IU costs $155.80 (GST inclusive).
2 Cost of Transfer of IU
You may transfer a deregistered IU from a scrapped vehicle to be used on your existing vehicle. The deregistered IU must be in working condition and must be presented within 6 months from the deregistered date. The transfer fee is $18.73 (GST inclusive). An additional wiring fee may be imposed subject to the condition of the IU/vehicle.
3 IU Brackets for Motorcyclists
For motorcyclists who replace their IU units to the 2nd Generation (2G) version, an additional mounting bracket (chrome) purchase may be required due to compatibility issues. Motorcyclists will be able to purchase a (chrome) IU mounting bracket by topping up $15 (GST inclusive).
4 Expiry Date of NETS CashCard/EZ-Link card resulting in "ERR" display on the IU
Your NETS CashCard/EZ-Link card will expire 5 years from the date of issuance. The expiry date is printed on the back of your card. You may also check the expiry date of your EZ-Link through this link https://customer.ezlink.com.sg/CustomerPortal/Check-Card-Expiry/. Upon expiry of NETS CashCard/EZ-Link card, you will see an error message "ERR" appearing on your IU. There is no need to rush down to an inspection centre. You may obtain an immediate refund on a non-damaged card from any DBS/POSB, OCBC or UOB ATM (select 'More Services').
5 Malfunction of the IU
If there is no display on the IU screen, this could be due to reasons such as loose connection of wires, defective IU, blown fuse and more. You may bring your vehicle to any of our centres for a diagnostics on the IU. Please note that there may be a fee imposed due to poor wiring work on IUs not installed by JIC Inspection Centres.