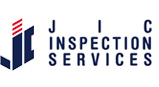 Back to Services
Vehicle Inspection & Type Approval System (VITAS)
The Land Transport Authority (LTA) requires car dealers to have every new make and model of vehicles to be type approved, to meet technical requirements before use on the roads.
After obtaining in-principle approval from LTA, one unit of each vehicle type/model has to be presented for inspection at LTA's authorised inspection centres. JIC is an authorised inspection centre for the following VITAS services:
type approval inspection
registration inspection
facelift/recertification/extension to type approved model
batch vehicle approval
change of vehicle particulars (Documents for after-market exhaust approval)
enforcement inspection
heavy goods vehicle weighing
These services are available at all 2 inspection centres, except for heavy goods vehicle weighing, which is only available at VICOM (Sin Ming) and JIC (Pioneer). Please call the inspection centre of your choice for an appointment. For contact details, please go to the Locations page.